Bridges
For someone who is suffering due to missing teeth, or is frustrated from trouble when chewing, speaking or biting foods, a bridge may be a very good option. Bridges fill gaps between natural teeth with natural-looking semi-permanent and comfortable artificial teeth. Dr. Martin Sterling & Associates provides bridges that can help to ameliorate your smile, while also offering strength and support to your surrounding natural teeth.
For more information regarding bridges, please give
our office a call or book an appointment
through our website! We offer comprehensive treatment examinations, initially, to find out if this treatment is the right one for your smile!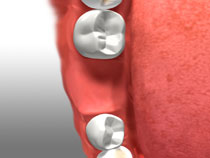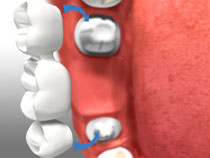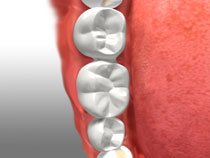 Patient Education
Patient education library includes information on various topics ranging from dental care to oral health problems.
Access Patient Library »